On November 2nd, 2012, the Niigata Sake Festival was held in the Fullerton Bay hotel,and was the first of it's kind in this location. Admission was completely free of charge,and you could obtain a cup that could be used to sample every variety of Sake present at the fair.
In addition to traditional, premium Japanese Sake, the fair also featured competitions and food (A wide variety of Japanese and other food items).
It was a great occasion for the Sake industry and the export industry in general.
One of our import clients from Singapore attended this event and we took the opportunity afterwards to ask him
a few questions and what he thought of the Niigita Sake festival in general.
(Q1) How was the event overall, was it worth going?
The Niigata Sake Festival was indeed quite a "festival". It was held at a Chinese restaurant,  One on the Bund at Fullerton Bay Hotel. The turn out was quite amazing, everyone seemed to enjoyed great Niigata sake paired with Chinese "tapas", was a treat and definitely worth it.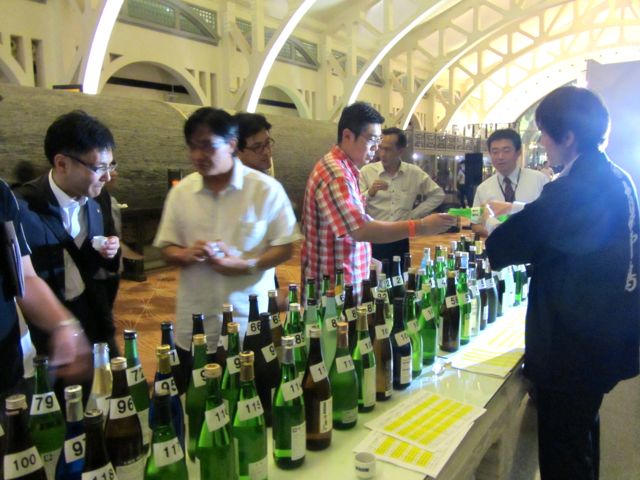 (2) If I search this event news online, I do not see any news page from Singapore, do you have any idea why?
–
Apparently, it appears that press coverage was not as widespread as can be. I was told that this is the second Oiishi Japan in Singapore and Sake was given a stronger focus than previously, and the Sake Festival was the first time I think at a bigger scale like this.
Overall, not bad for a first outing I feel.
Perhaps, the organizer can look into more avenue in the future.
Saying that, here is a link to one media coverage online, see if you can spot me?
http://static.stomp.com.sg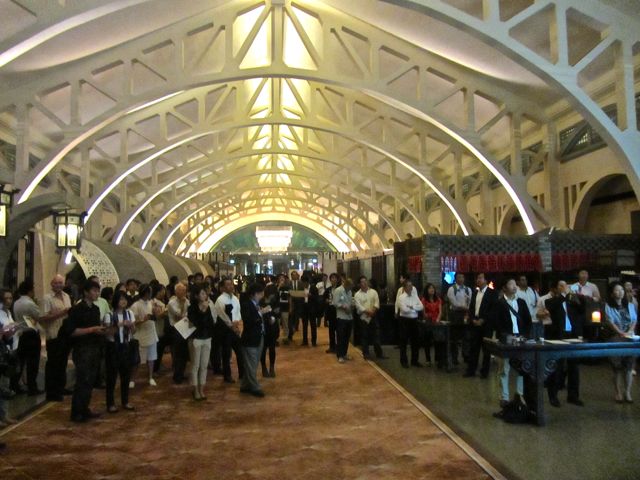 (3) Do you think people in Singapore are getting more interested in sake nowadays?
Sake consumption has been growing steadily through these few years in Singapore.
More and more consumer are being attracted to the drink as more premium sakes are being imported into Singapore.
What I feel for is that for consumer to enjoy sake with their food, not just Japanese food, French, Italian, Chinese, Thai etc.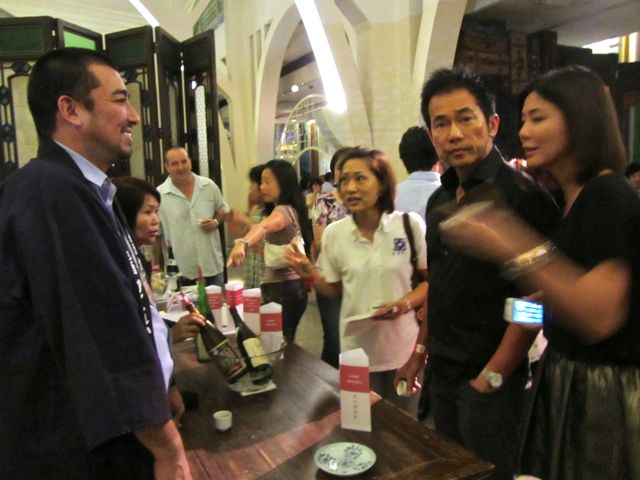 (4) I saw a lot of female sake fans in the pictures, do you think ladies are interested in sake? Why?
Yes, there a quite a bit of female sake fans out there, it's probably because sake is somehow sweet and the ladies were much attracted to sake like bees to honey. But some shy away due to the alcohol content, so, I would suggest that the dilute it with cider, or even some sparkling water will add some dimension to sake.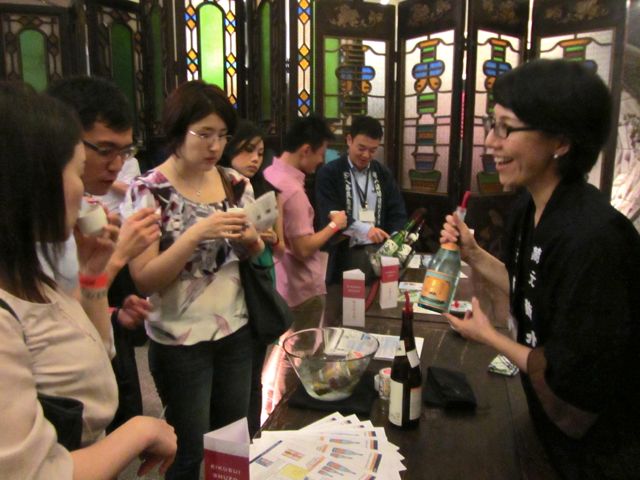 Overall, we at EPZ believe this event to have been a resounding success. Initially we weren't sure about the media coverage, but as our client pointed out, it was an amazing turnout for a first time with the coverage that it recieved. All of the representatives from the various Kuras were extremely professional and social – every guest seemed thrilled at the opportunity and the reception at the fair.
At our company we believe that every one of these shows is absolutely vital to our business – the amount of possibilities in introducing people to Sake as well as meeting new prospective business partners and form connections are astounding. We hope that the industry and the government in the future work together to sponsor and support more of these events around the world – in the United States as well as in Europe.
We're very pleased and honored that we could be a part of this fair. Overall, we made several new important connections and spoke to many people interested in the business of Sake – many of them quite knowledgable about the subject itself. The thoroughly positive reactions to Japanese Sake is an absolute testament to the fact that the world and the international community in general craves a wider variety of premium Sake – this reinforces our belief in our business idea.
We look forward to seeing YOU at the next tradeshow and introduce you into the world of premium Sake!