EPZ is proud to be one of the world's foremost exporters of Japanese Sake. As such, we always try to stay on top of current Sake events as this is absolutely crucial for the process of popularizing and marketing Sake outside of Japan.
The Joy of Sake is the most important of these events, due to the sheer size of it. For over 10 years, the event has been held around the world, beginning in Honolulu, Hawaii. Over 300 different types of Sake are showcased during this event and presented to visitors and customers from all over the world.
2012's Joy of Sake was held in Tokyo, and as premier exporters of fine, Japanese spirits, we of course attended. Once again the event planners chose a very suitable location for the event. The focus on this event was – of course – Sake, and the serving of Sake to the visitors. Also, many famous breweries showcased their fine products. The organization hosting the event is an NPO – a non-profit organization.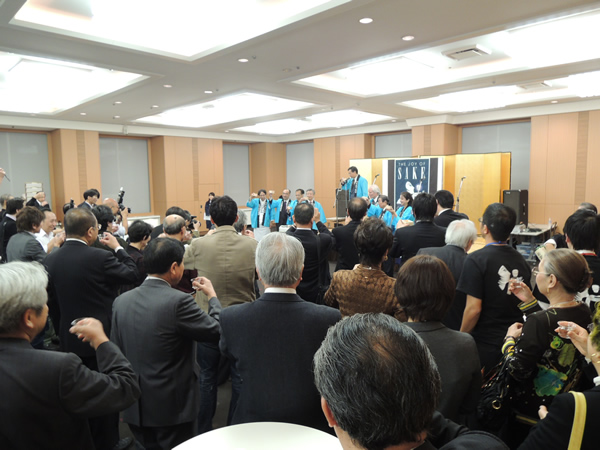 The opening ceremony of the event with representatives from national and international press as well as import and export representatives.
The event kicked off with the awarding of the Top Gold Daigijo Sake, Bon Dreams come true. Apart from this, over 350 different types of Sake (359 in total) were nominated in the U.S National Sake appraisal. Over 1000 participants, representatives and Kurabito (Sake Brewery Employees/Representatives) attended the event and partook in the extensive on-site Sake tasting.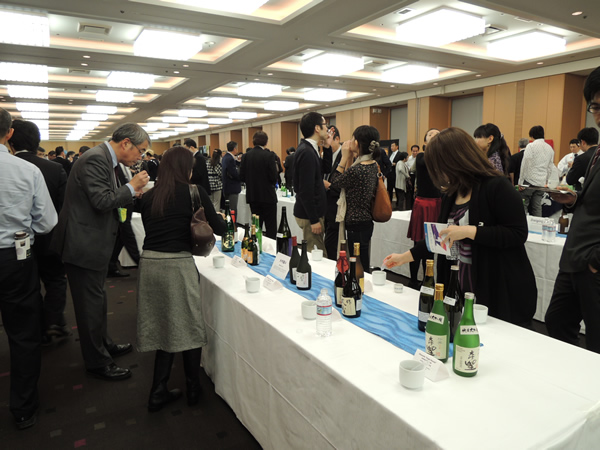 Enthusiastic Sake Fans had the opportunity to taste premium contest Sake.
Myself, I very much enjoy these events for several reasons. When events for Sake tasting are presented here in Japan, they mainly target Restaurant Owners, Distributors as well as retail store owners. Events like Joy of Sake differ in that they also target international import and export specialists. These are people I network with at events like Joy of Sake – people I could otherwise not meet at national events. It's crucial for EPZ and me to network at these events and share experiences and information with them regarding the business and regarding Sake. For example, I sometimes meet the producers of some of the Sake I represent and make sure to say hello. One of these brands was Shichida, which we just now exported to Singapore!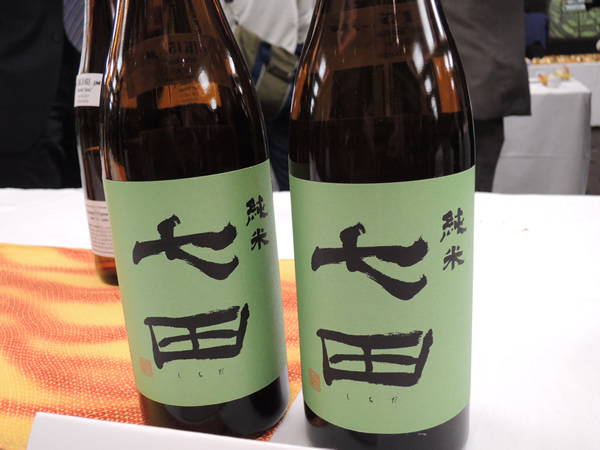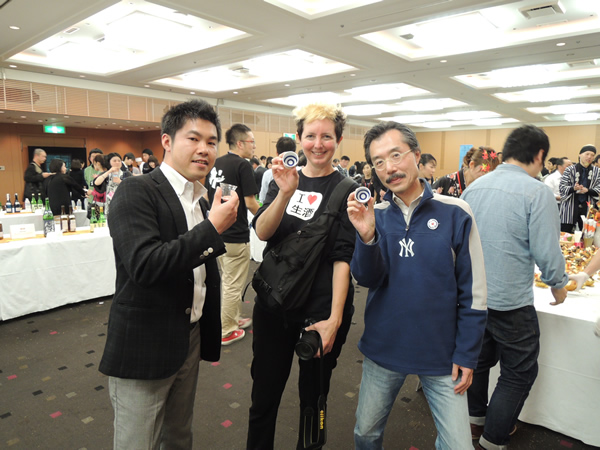 During the course of the event I also had the opportunity to meet another Sake exporter – Kobayashi-san. He is a very valuable friend and business contact and helped me when it came to networking and meeting people in the industry. The second person on the picture is Debra-san, an importer from New Mexico who focuses on a specific type of Sake – Nama Sake, which is very much a niche category.
I was both surprised and pleased that there seems to be a market even for these types of niche Sake types. One of the primary differences between Nama Sake and standard Premium Sake currently on the rise in USA and around the globe is the fact that Nama Sake demands a specific type of treatment, which in turn requires importers and retailers to know the treatment as well.
As far as tasting went, I also tried some Katafune (also known as 'Lagoon boat' from the Niigata prefecture) which is a medium-bodied Sake with a very wide range of sweet aromas. It's sweet but with an acidity that is also perfectly matched – excellently crafted Sake.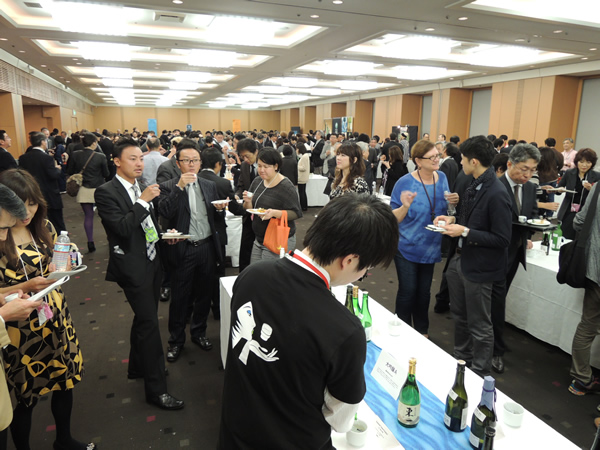 The place was packed with enthusiasts and representatives from every branch of the industry.
Attending these events is the responsibility of an internationally-aware businessman dealing with Sake – such as myself. I thoroughly enjoy these get-togethers between various parties in the international Sake trading industry, and I usually end up making both friendships and business relationships where we exchange information and have a good time. I see these opportunities as extremely valuable, placing a high importance on 'traditional' client-customer relationships where I believe that meeting up and discussing the product is absolutely crucial.
Overall, this year's Joy of Sake was an excellent event with a really great turnout. I very much look forward to the event of 2013 where I definitely will be attending as well.